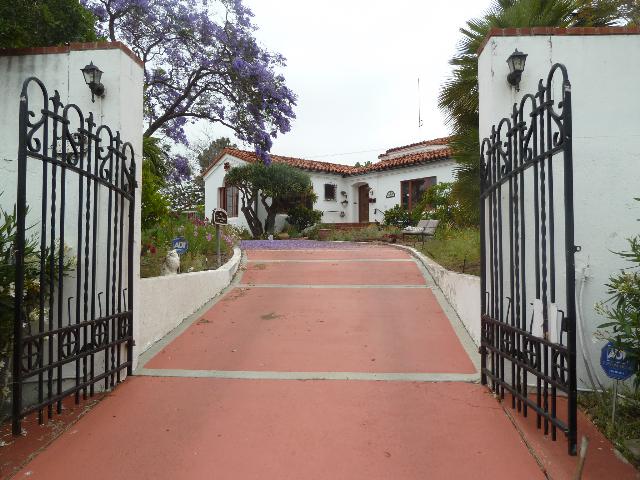 This home was built for Theodore Payne Thurston in 1928. It is designated historic site #21 in Chula Vista, California.

The architect of this house was one of southern California's most famous architects of the 1920s, Louis John Gill.

Theodore Thurston House has had seven owners. It is currently owned by a retired software engineer and a physician. It is available for rental by the room at airbnb or the whole estate at VRBO. Contact owner kit@siberiangatos.com for rental of grounds for events.

This property was originally designed as a one acre walled estate in the Spanish revival great manor style. It features a 3900 sq ft interior and many outdoor areas, a three car
garage with a bathroom, a workshop, and a shed.

This property is featured as the sixth entry on historic Chula Vista homes.