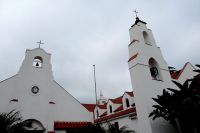 Louis John Gill was one of the great southern California architects of the 1920s. The San Diego Historical Society names Louis Gill as one of San Diego's greatest architects.

After graduating from Syracuse University in 1911, he went to work for his uncle Irving Gill (another great San Diego architect). Three years later he became a full partner with his uncle. The partnership was to last five years and included the La Jolla Woman's Club, and the Ellen Browning Scripps Residence, now the Museum of Contemporary Art San Diego.

In 1916 he was named architect for the San Diego Zoo, and remained on the zoo's executive staff designing and remodeling buildings and exhibits for 20 years.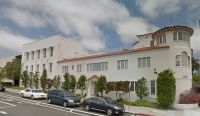 In 1933 when the Long Beach earthquake happened, he was among the first to arrive at the site in his role as president of the California Board of Architectural Examiners. His analyses of structural failure during the earthquake formed the basis of much of the subsequent California earthquake code legislation. These standards are now used in many other places around the world.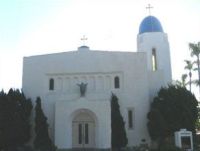 In 1938 he received a doctor of fine arts from Syracuse University describing him as a skilled designer and leader in the profession of architecture on the West Coast.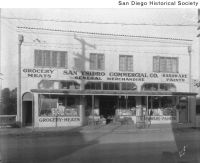 In 1942 the American Institute of Architects elected him to their college of fellows, citing the high quality of his architectural work, and his activities in civic affairs.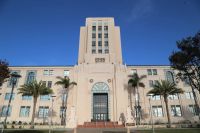 Notable works of Louis Gill include the Carteri Theatre, the Dr. Harry Wegeforth residence, now the Junior League of San Diego, the Sacred Heart Church in Coronado, the Mission Hills Congregational Church, the St James-by-the-Sea church in La Jolla, the Rees-Stealy Clinic in San Diego (finished in 1926 and for which he received an Honor Award from the San Diego Chapter of the American Institute of Architects) , The San Diego Hospital Clinic which is now the Arlington Apartment Hotel, the Mitchell Art Gallery in Coronado, the San Ysidro Commercial Company building now the Front Art Gallery and the San Diego County Administration Center. Many of these buildings are on the national historic register.


The San Diego Historical Society Quarterly featured him the summer1984.

This house is shown as the seventh image on google search.

He was very active in architectural regulation, serving on numerous committees for decades at the state and local levels, and for his alma mater Syracuse University.